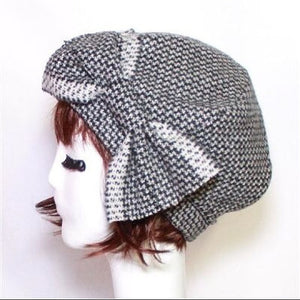 Beret Hat- Black and White Herringbone Wool -with Bow, lined in rayon print, the top of the hat is made up of 6 section crown, wool bias 1" fitted band and has a elastic band inside.
That Girl hat fits comfortably on your head as a chic beret.
One size fits all and will fit up to a 22" head size or customized size upon request.